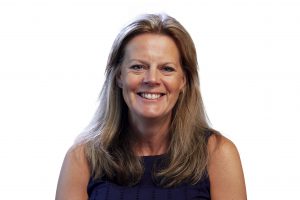 Claire Shaw
(Director of Education LDBE)
Claire has twenty years teaching experience. This includes two headships and twelve years' experience as SENCO. She has worked in both inner city and rural schools. Claire was a Consultant Leader for Bristol City Council and has extensive experience of coaching in a range of school settings. Claire has completed her training as a SIAMS inspector and is the SIAMS manager and critical reader for the diocese.
Email: [email protected]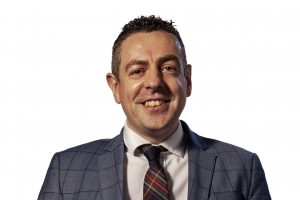 Matthew Welton
(Assistant Director of Education LDBE)
Matthew has twenty years' experience working in primary school education. During this time Matthew has been the subject lead for Science, and the RE and collective worship lead in school, successfully leading two outstanding church school inspections. Matthew has also served as a head teacher for over a decade in a three form entry, inner city school of over 46 different languages. During this time he has had the pleasure of leading three good Ofsted inspections, as well as a school building project.  Matthew is currently underway with his SIAMS inspector training, which he hopes to complete later this year.
Email: [email protected]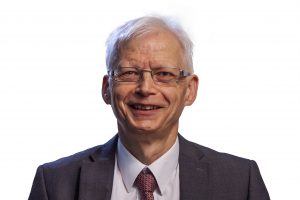 Steve Rayner
(Trust and Property Manager)
Steve is a qualified architect. He is able to provide advice to headteachers and principals and governing bodies on school buildings and land and in particular for those schools that bear responsibility for the premises. He advises site trustees on land and charity matters. Prior to joining the team in 2007, Steve worked as an architect in both the private and public sector.
Email: [email protected]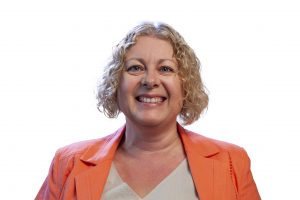 Paula Lloyd
(Business Manager)
Joining the Diocesan team in 2002 Paula co-ordinates the administrative support to the Board of Education. Including  SIAMS inspections, Governing Body Constitutions and the appointment of Trustees and Governors along with the oversight of the Diocesan Service Agreements.
Email: [email protected]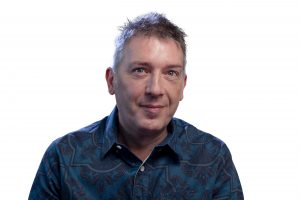 Mark Cooper
(RE Lead, CDA)
Mark joined the team in 2017. He brings with him a wealth of experience. This includes seven years in business commerce and twenty-five years teaching experience. Mark has been Head of RE in an inner city 11-16 school in Handsworth, Birmingham and an 11-18 school in Wolverhampton. He was a PGCE mentor for Birmingham University; RE lead for a SCITT (School Centred Initial Teacher Training) and has led a number of CPD's both locally and nationally. He is an AST (Advanced Skills Teacher) in RE. Most recently he was an Assistant Principal of a large CE school with a focus on SIAMS, PSHE, SMSC and Worship. He has fifteen years' experience as a SIAS/SIAMS inspector. He has a BA (Hons) degree in theology from Hull University and PGCE secondary education RE from Birmingham University.
Email: [email protected]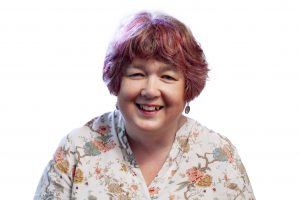 Alex Wolvers
(Schools Mission Enabler and Mission lead, CDA)
Alex graduated with BEd (Hons) degree from Westminster College Oxford, her main subject being RE. She has taught in Church of England primary and middle schools in the UK and has also taught internationally both in China and Sri Lanka. She has an MA in Theology – Mission and Evangelism and a diploma in cross cultural studies. Alex managed and edited the RE:quest website as part of her work for Youth for Christ. Her work has also involved her in lecturing at both Cliff College and St John's, Nottingham. She joined the team in 2017 as a CDA with a focus on Mission.
Email: [email protected]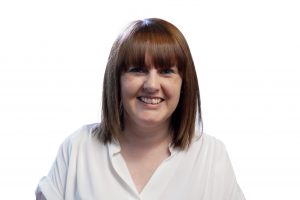 Vickie Longson
(EYFS, Collective Worship Lead & CDA)
Vickie has worked in Church of England primary schools in Stoke-on-Trent and Staffordshire for almost twenty years. She has a BA in Theology and Religious Studies.  Vickie has recent experience as a senior leader and has led her schools through successful SIAMS and Ofsted inspections.  Vickie has significant experience in leading EYFS and, as well as being the lead CDA for EYFS and Collective Worship, she will be developing links with other Christian denominations and other faiths.
Email: [email protected]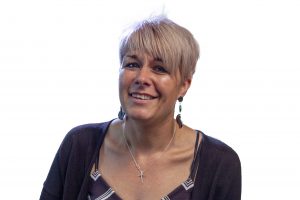 Lynsay Jennings
(Character Education Lead & CDA)
Lynsay graduated with a BA in Primary Education and has over fifteen years teaching experience across the Primary age range. This includes over eight years' experience as a SENCO and as a Designated Safeguarding Officer. She has considerable experience of offering pastoral support and supervision for staff. She has led on Christian Distinctiveness, RE and Collective Worship through successful SIAMs inspections. Lynsay is passionate about promoting positive mental-health and well-being, enabling all to flourish. Lynsay joined the team in 2019 as a CDA with a focus on 'Christian Character Education'.
Email: [email protected]
Heather Fawcett
(Administrative Assistant)
Joining the Education Department in 2004 Heather provides administrative support to the team.
Email: [email protected]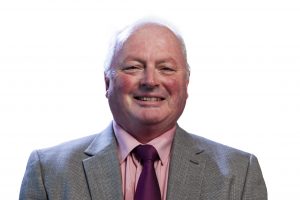 Adrian Wharmby
(Administrative Assistant)
Email: [email protected]
The address for both Lichfield Board of Education and St Chad's Academies Trust is below:
1 Three Spires House, Station Road, Lichfield, WS13 6HX
Station Road is next to Lichfield City Station.
Click here for map and car parking.