Global Education
Global education helps pupils to see that they have a part to play in challenging injustice around the world. It is an particularly important theme within Strand 3: Character Education: Hope, Aspiration & Courageous Advocacy of the new SIAMS schedule.
The following are suggested guidance to begin to address this Strand.
Share a Pencil
To find out more visit http://www.shareapencilday.co.uk
LDBE Mission 'Feed the Hungry'
Alex Wolvers has written a scheme of work drawing from 'Feed the Hungry' and the Jo Cox Foundation. Please click here to be taken to the resource. This will help to deliver not only Strand 3: Character Education but also elements of the other SIAMS Strands.
Christian Aid Global Neighbours Scheme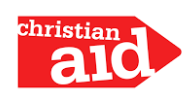 Christian Aid has developed its own resource called the Global Neighbours Scheme. This scheme is accredited and schools that sign up to it can work towards Bronze, Silver or Gold awards. To find out more click here to be taken to the web page. Rosemary Woodward is Global Neighbours Assessor. To contact Rosemary about this please email [email protected]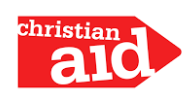 Christian Aid Global Neighbours Handbook click here